We've added a few enhancements to make Orbit's top level search bar experience far better than before.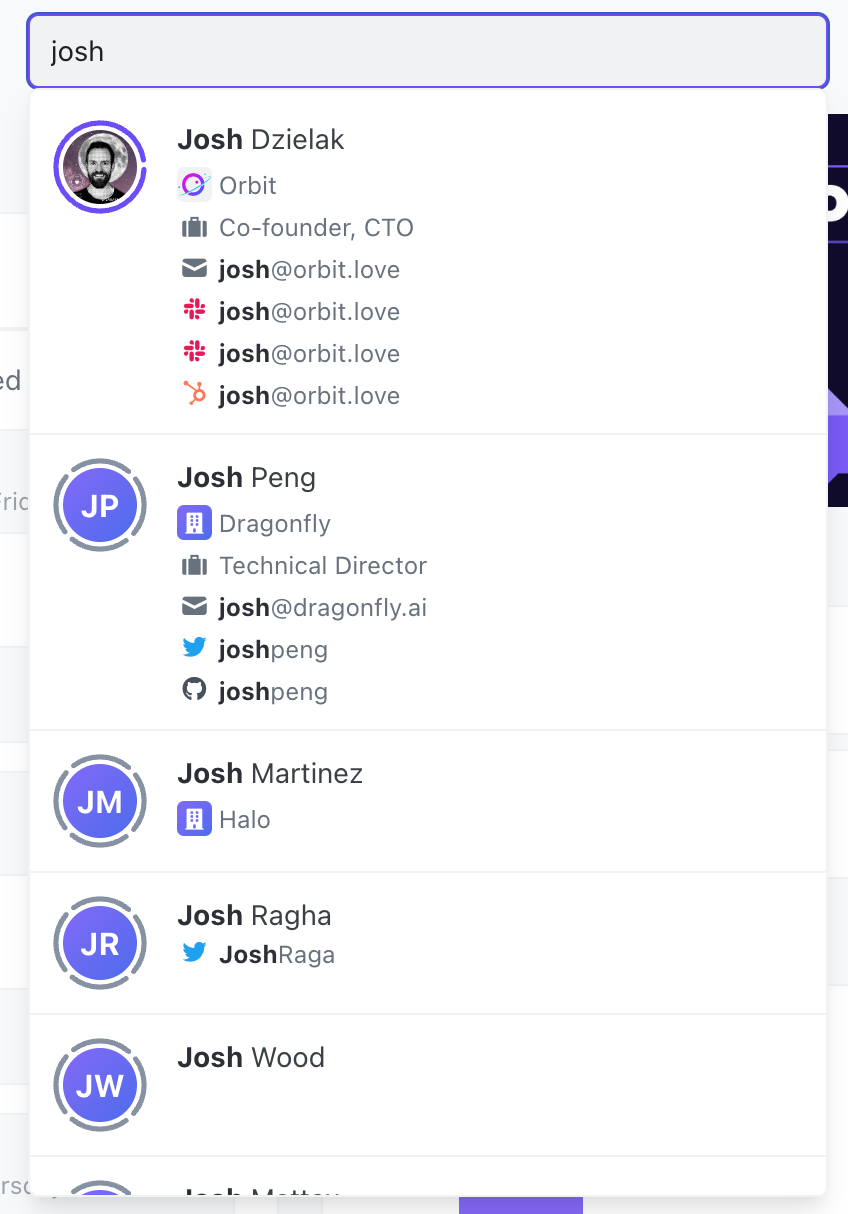 1) Your search results are now more accurate. We have improved our search query processing so you can get smoother, more reliable search results.
2) With our revamped design, you'll now know why a result has appeared in your search.
3) You can now use the search bar with keyboard-only navigation
We hope these changes will make your experience with our app more enjoyable and efficient. As always, let us know if you have any feedback or questions.
Did you know?
You can use the top level search bar to search for members by their name, email, usernames, organization, personal website, and notes content. Give it a whirl and let us know how it goes.