Activities feed got you feeling overwhelmed? With saved activity views, you can now "set and forget" your activity filters so that you can focus on the activities you care most about. Simply select a few filters, press 'Save As New', and kablam! You have yourself a new saved activities view.
We've also provided some default activity views to get you started :)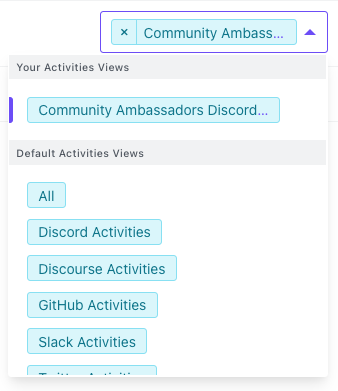 Want to share your activity view? Just select your saved view from the dropdown and share the website URL to your teammates. They will be able to see this saved view and save it to their own Saved Views list.
Let us know what you think!